Akademia's hands strengthened by the dean of the Faculty of Law
Akademia announced that Professor Hermie Coetzee, a seasoned academic and admitted attorney, was appointed as the dean of the Faculty of Law. She has already been Akademia's department head of Law since 2020 and will now fill the position of the first official dean of the faculty.  
This year on 12 May, the institution broadcast the news that its LLB degree would be presented on the full-time campus model from 2023. This follows after this qualification had already been successfully presented on the after-hour model since 2020. The addition of the full-time presentation was one of the most important milestone to finally establish Law as a faculty in its own right. 
'The LLB degree grew to such an extent that we are now obligated to establish the faculty independently,' said Marthinus Visser, managing director of Akademia. 'Thus, it is a great privilege for Akademia to welcome Prof. Coetzee, from our own ranks, as the dean of Law.'
Coetzee has been involved in the academics since she was a student—first as a marker and tutor for the Department of Commercial Law at the University of Pretoria, and later as a clerk and attorney at its Law Clinic. In 2009, she received a full-time appointment in the academics; she mentions that she has been privileged to be able to work with the cream of South African researchers- and lecturers of law ever since. 'I learned that research and lecturing mutually feed each other, and that this fine art determines the success of an academic institution,' she said.
In cooperation with the team of Law academics, Coetzee, who is now taking on leadership, hopes to create an environment in her new capacity as dean where the heart and thoughts of prospective legal practitioners can be developed optimally. She sees the Faculty of Law as a beacon of high-quality law education and mentions that it is her privilege to establish this beacon as dean of the newly founded faculty.
Based on her prior experience at this institution, she is of the opinion that Akademia definitely stands out from the rest. Other than the benefits of receiving education in one's mother tongue and the after-hours distance model that enables working students to study, she makes a deeper distinction. 'Akademia's educational ideal, modelled on classical values, is extraordinary. It excites me to see an institution grow that places an emphasis on excellent training, as well as education,' said Coetzee. 'The institution's zeal and pioneering spirit sets it apart from the rest.' 
Her dream for Akademia is that the institution would house every traditional faculty, and that they would make a positive contribution to South Africa and her people through their high-quality training and education. She also hopes that every graduate from the Faculty of Law would make a constructive difference in their community as a healthy, competent, and solution-driven legal practitioner.  
Visser mentioned that he looks forward with expectation to how the Faculty of Law will develop further with its focused leadership structure. 'Prof. Coetzee's sense of excellence, her passion for Akademia and the academics, and her sense of calling for Law education makes her the ideal leader of the faculty.'   
'We wish Prof. Coetzee all the best and look forward to seeing the faculty grow from strength to strength—for it to become a prominent role-player in the preservation and development of a healthy legal order in South Africa,' concludes Visser.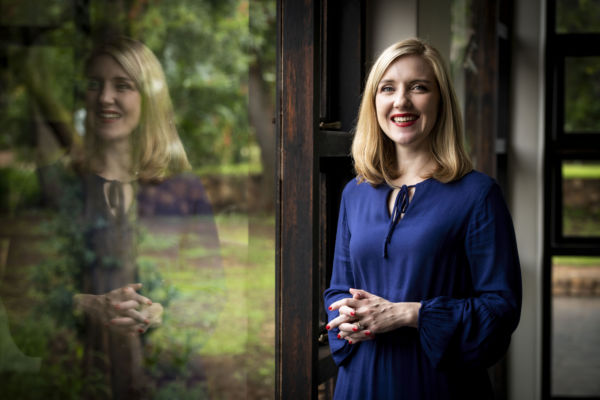 More about Prof. Hermie Coetzee
Prof. Hermie Coetzee is the dean of the Faculty of Law at Akademia. She holds a BCom Degree in Law (cum laude), an LLB (cum laude), an LLM through research (cum laude), and an LLD. Prof. Coetzee is the author and co-author of numerous accredited articles in both national and international journals. She also contributes to textbooks as an author. Hermie specialises in consumer credit law and consumer insolvency law. She is also interested in corporate law. Hermie was involved in various research projects, specifically the World Bank and the National Credit Regulator. Since 2018, she has been a C1-rated researcher, as accredited by the National Research Foundation (NRF). From 2006 until June 2020, Prof. Coetzee was associated with the University of Pretoria in various capacities. She has been serving as an editor for the Journal of Contemporary Roman-Dutch Law since 2020 and is currently also involved at the North-West University as an extraordinary professor. Hermie is an admitted attorney and member of the Advisory Committee concerning Project 127 of the South African Law Reform Commission.